Need to seat a stubborn tire? We've got a killer set of Tire Seating Pliers made just for that! Need to change a tire? Our fiber-reinforced tire levers (or, for the really stubborn ones, our steel levers) can help you with that, no problem.
Want to quickly and consistently trim a mountain bike tire's tread? In collaboration with Schwalbe, we've got a tool just for that also.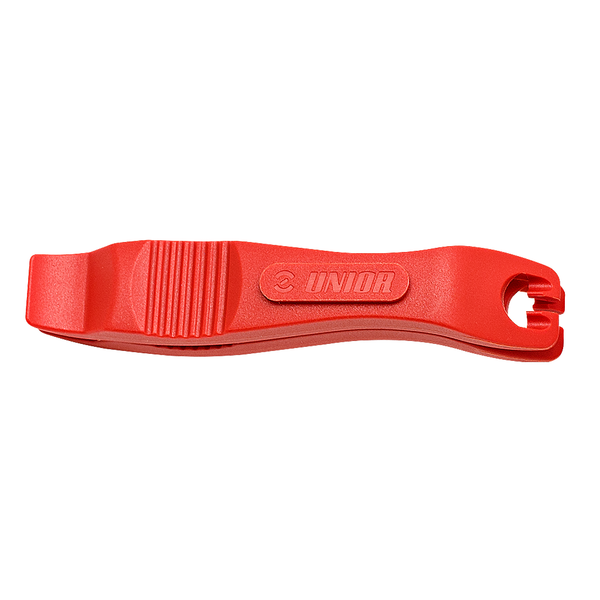 Tire Levers - 1657
Everyone needs tire levers. Everyone needs good tire levers. Ours are great....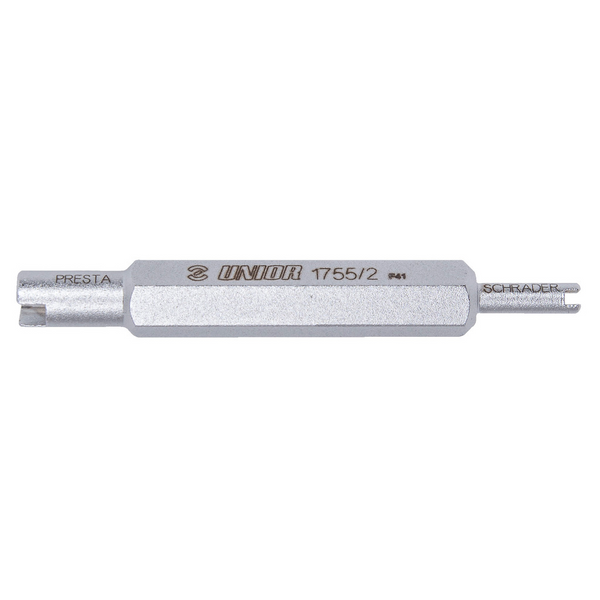 Valve Core Tool - 1755/2
A valve core tool for the workshop. A good number of similar...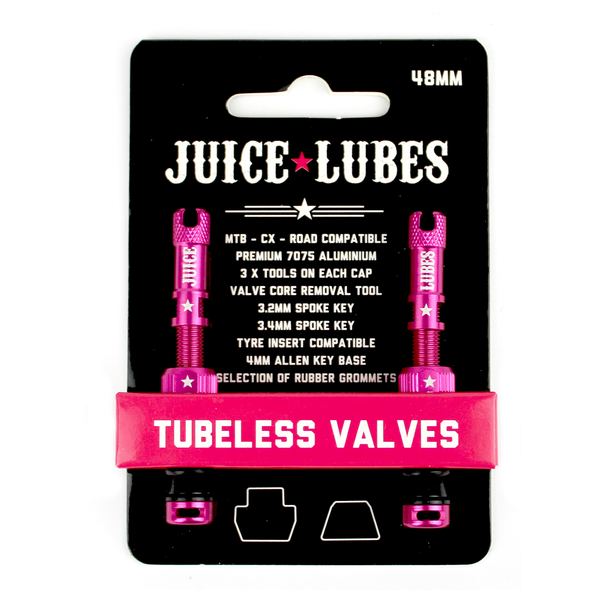 Juice Lubes Tubeless Valves
Introducing the best darn tubeless valve you'll stick in your rim. Made...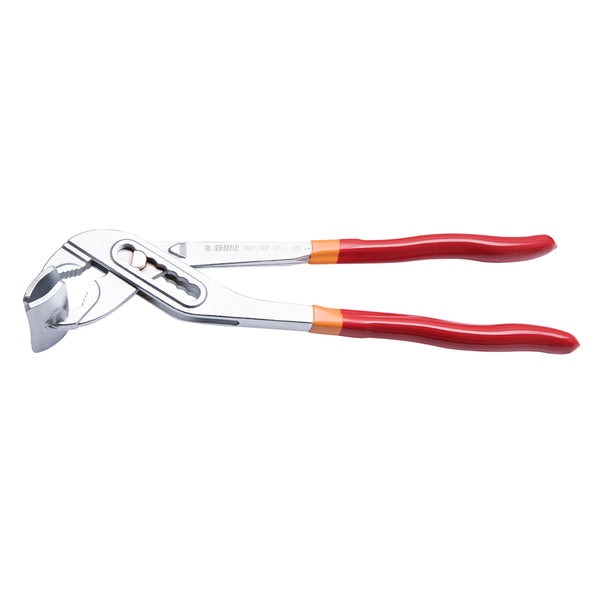 Tire Seater - 1601/2DP-US
If you've got a tire that just won't seat don't risk blowing...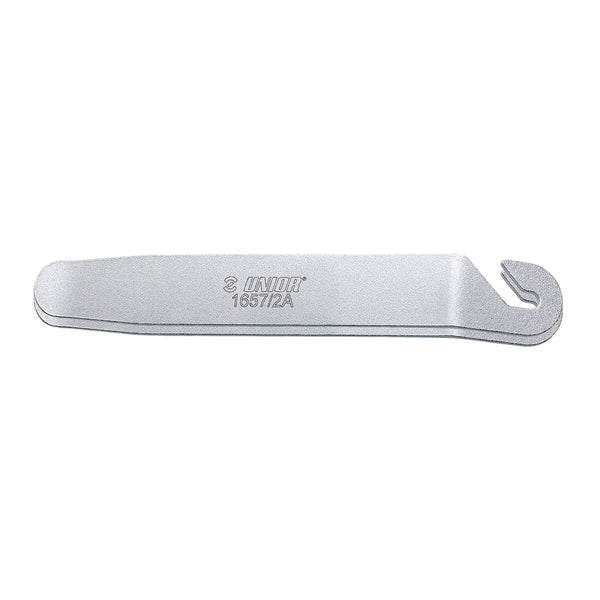 Metal Tire Levers - 1657/2A
Every now and then you'll run into that rim that's just a...
MTB Tire Tread Cutter - 2730/4BI
The secret to so many UCI MTB World Cup wins and podiums...

Valve Core Tool/Handle - 1700VH
A valve core tool and also a handle for our multitool chain...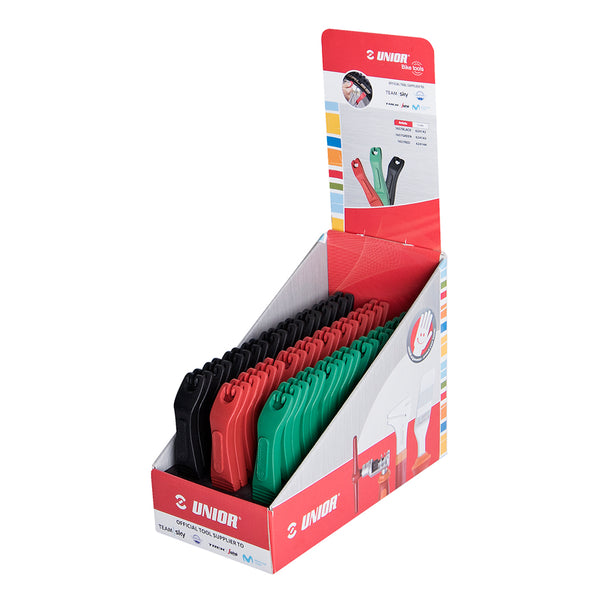 Countertop/POP Tire Lever Display - 1657ST-US
Our high-quality tire levers are now available in an attractive countertop display...