Master Tool Kit - 1600MASTERKIT-US
$2,444.99
$1,833.75
Designed in conjunction with professional users, this 94 piece set is transportable and practical for the hardest working mechanics. A thoughtful layout featuring pockets and SOS foam trays allows for practical and secure organisation - and the heavy duty case is water and dustproof.
 
To make users life easier it features wheels and a retractable handle making it supremely practical whether you are a shop, mobile, team or demanding home mechanic.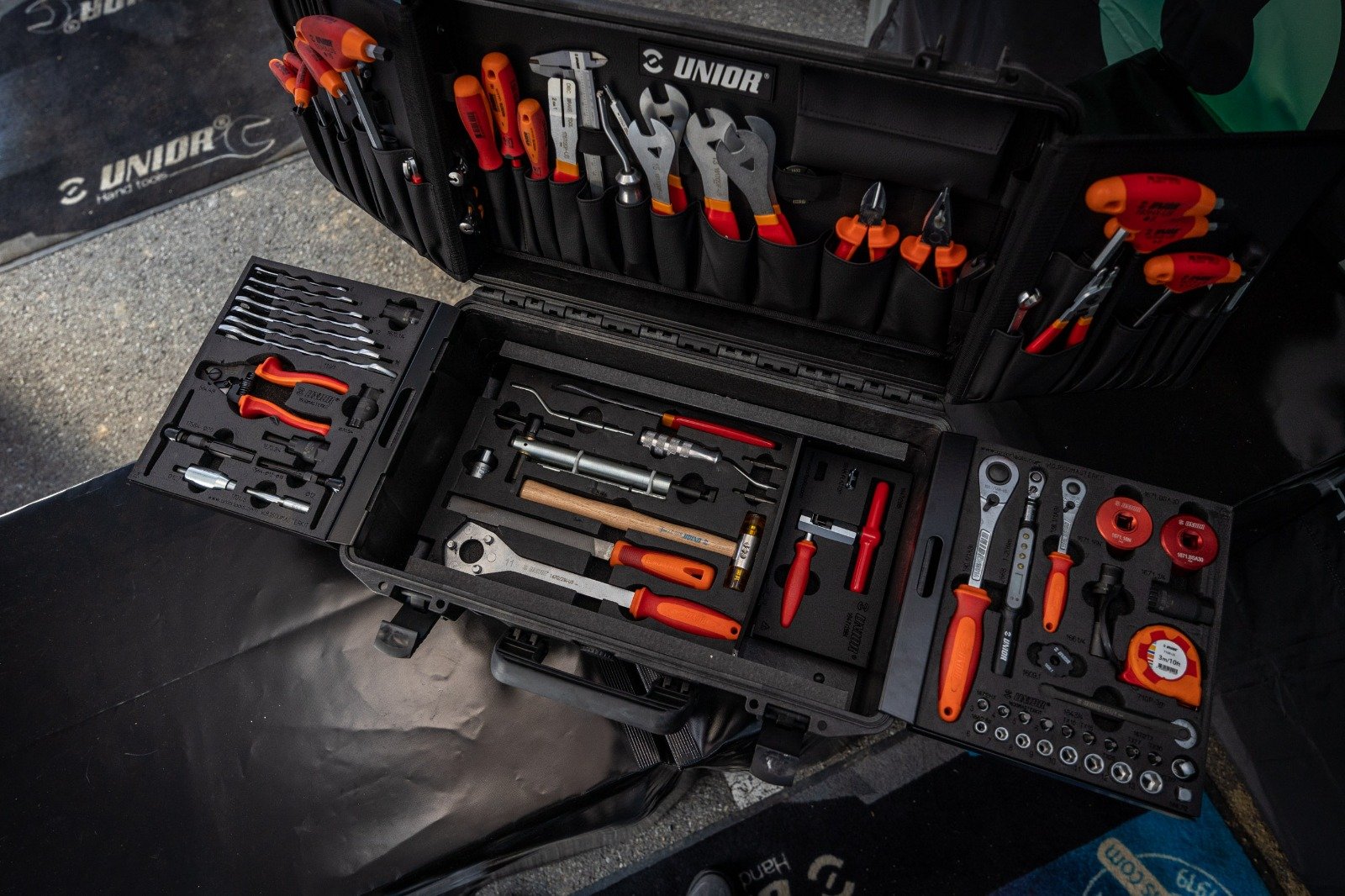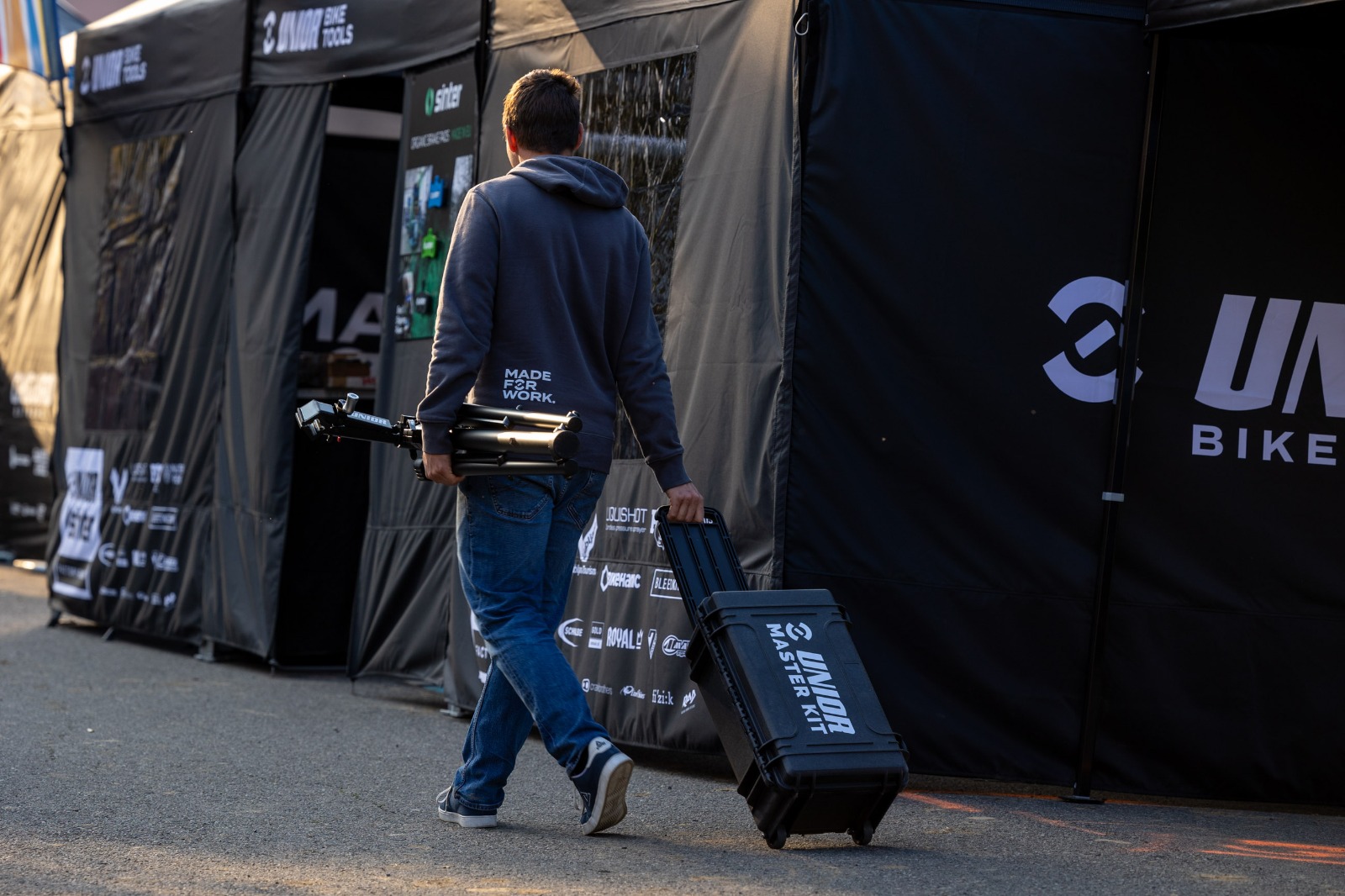 The toolbox is designed especially for bike tools; it's made of heavy duty composite and is waterproof and dustproof.
Flaps in the lid can be closed tightly with the Velcro straps; when closed, they also secure the tools in place. Open the flaps and the inner part of the lid is equipped with 44 individual pockets to carry your tools. The biggest pockets can take our T-handle hexes up to size 10, and special small pockets can securely hold L-shaped hex down to size 1.5 or similar, so nothing ever gets lost.
Two side tool trays with cut out SOS foam, measuring 280 mm × 250 mm will keep your tools in place. When not in use the trays are stored in the case, when working the trays can be fixed on the side of the case, enabling you to have all of the tools at hand leaving more space on the table for other items. Side trays are built with a metal chassis for stability and strength.
Additional SOS foam tray for tools storage (dimensions 385 mm × 280 mm) are contained in the bottom of the case.
A small parts organizer with three compartments and modular parts to build up to 21 compartments.
Additional space for spare parts and/or lubes.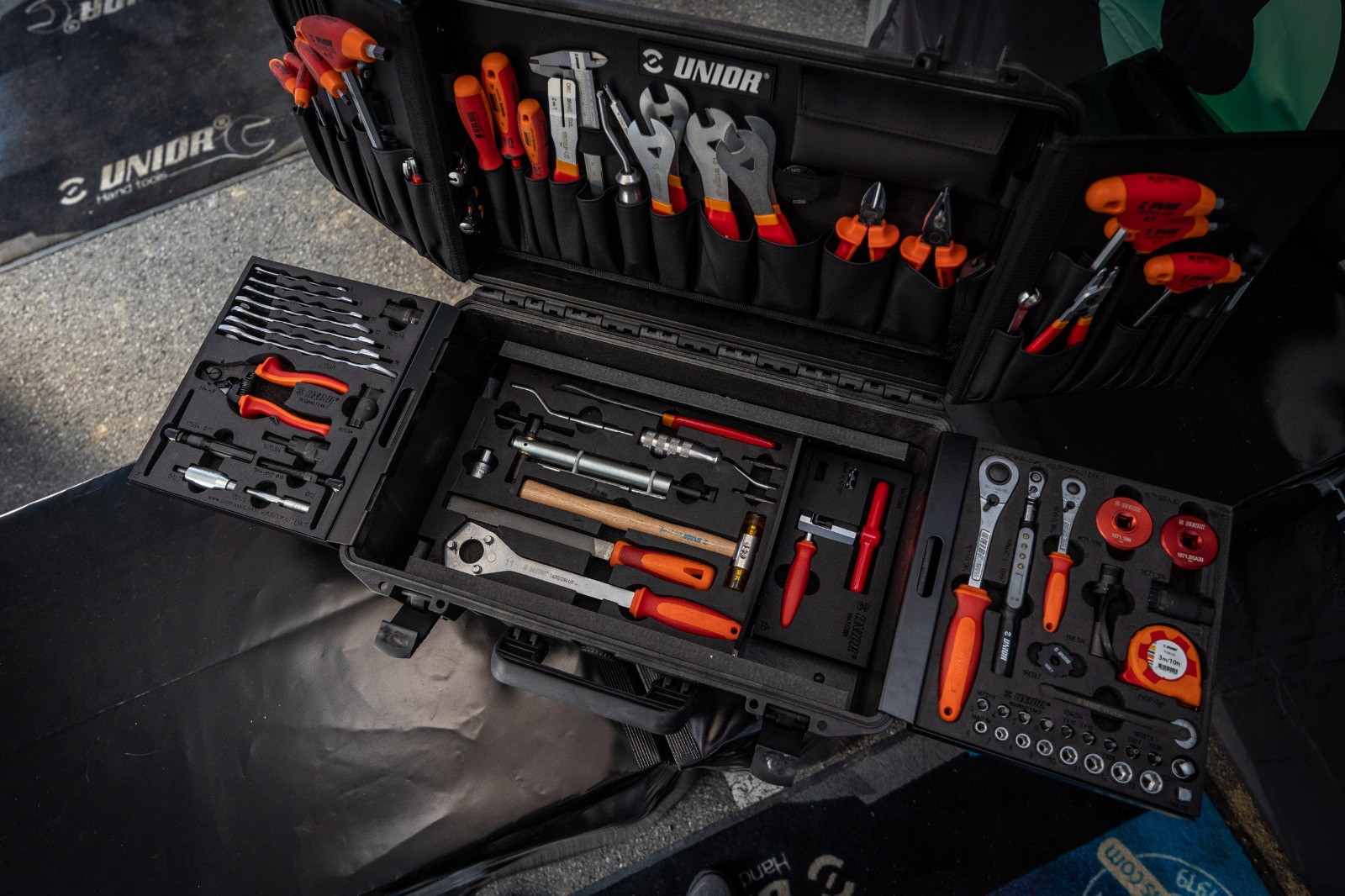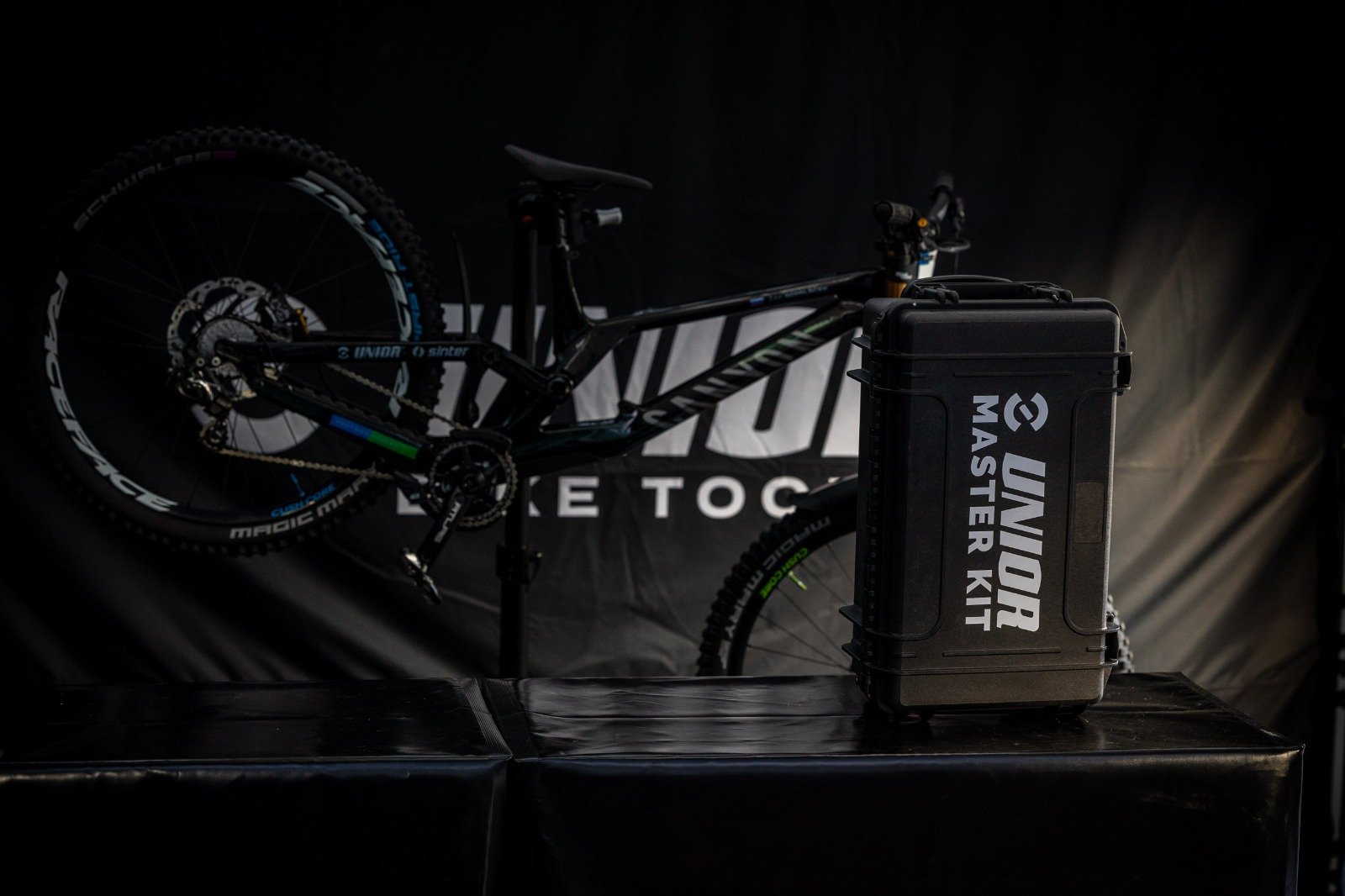 Fully equipped tool case with 94 carefully selected high-quality Unior tools
Wheels and retractable handle with safety latch allow easy transportation
The pockets are stitched together with durable nylon thread
Left and right SOS foam trays (280 mm × 250 mm) with tool cutouts and metal base that hooks on the edge of the case
SOS foam tray (385 mm × 280 mm) at the bottom of the case with cutouts for bigger tools
Foam cutouts feature laser engraved names/codes of the tools
Waterproof and dustproof in accordance with IP67 certificate
Watertight seal around lid
Automatic pressure release valve
Easy to open/close double throw latches
Load tested soft grip handle
Robust case made from heavy-duty composite
Corrosion free nylon pins
Option to lock the case with a padlock (not included)
Aluminium divider at the bottom of the tool case to keep your tools organized
Flaps neatly close into the lid of the case
The lid can carry T handle hexes up to size 10
Special pockets to hold small tools
44 pockets in total, three SOS foam trays that can fit 50 or more tools, small parts organizer
We think you might like these as well
RECOMMENDED