The chain is arguably one of the most important pieces of a bicycle, so it makes sense to look after it. Luckily there's not a lot required to keep on top of chain wear: a wear indicator and a chain tool will do the trick. Here you'll find a line of tools designed for everyone from the enthusiast to the professional mechanic.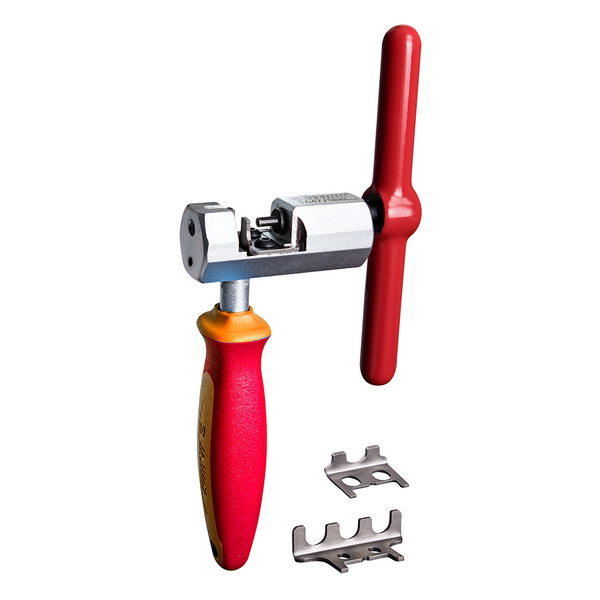 Master Chain Tool - 1647/2BBI
The most advanced chain tool in our range, the new Master Chain...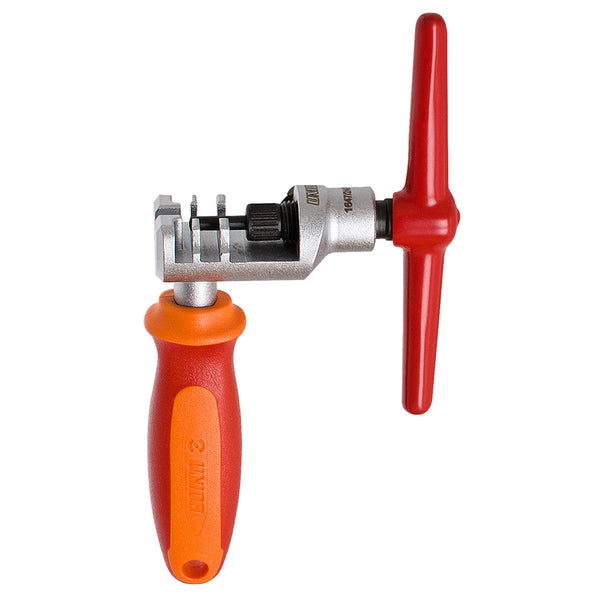 Professional Chain Tool - 1647/2ABI-US
Every now and then you find a tool that just works. It...
Chain Tool - 1647HOBBY/4P
The biggest difference between this and our Pro chain tool is the...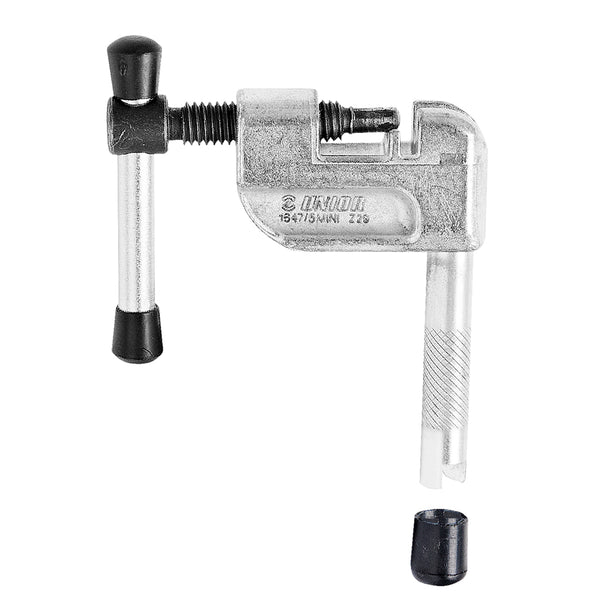 Mini Chain Tool+ w/Valve Core Remover - 1647/5MINI
Our Mini Chain Tool+ is the ideal chain tool to take with...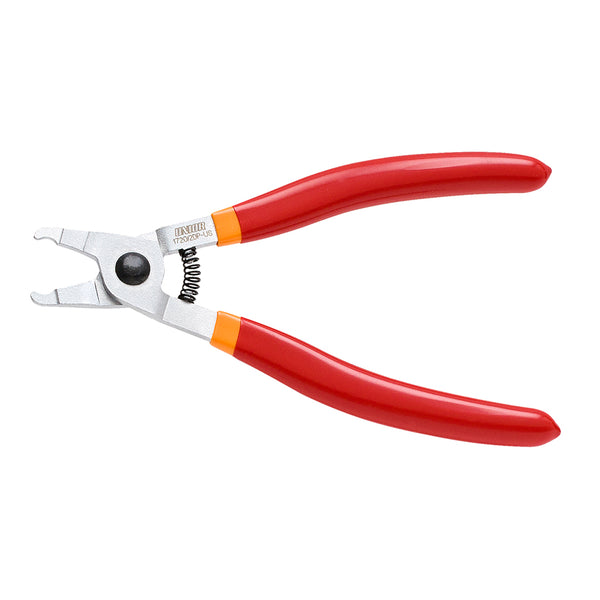 Master Link Removal Pliers - 1720/2DP-US
Chain manufacturers started introducing connecting links to make chain service easy. However,...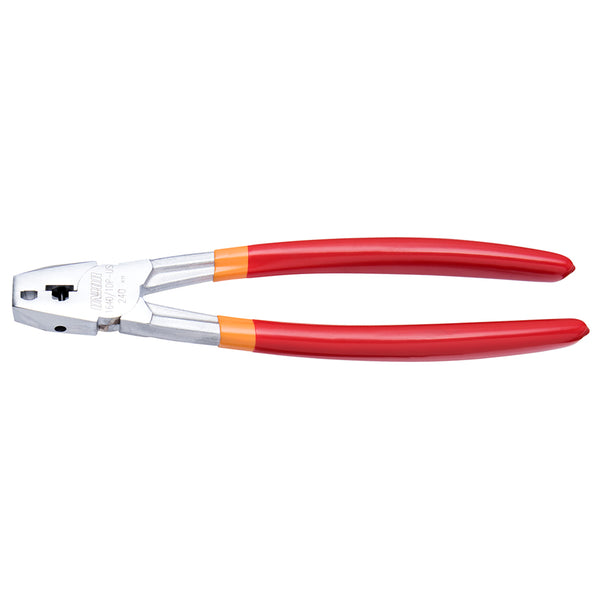 Chain Breaking Pliers - 1640/1DP
Using a conventional screw-type chain tool to break open a chain is...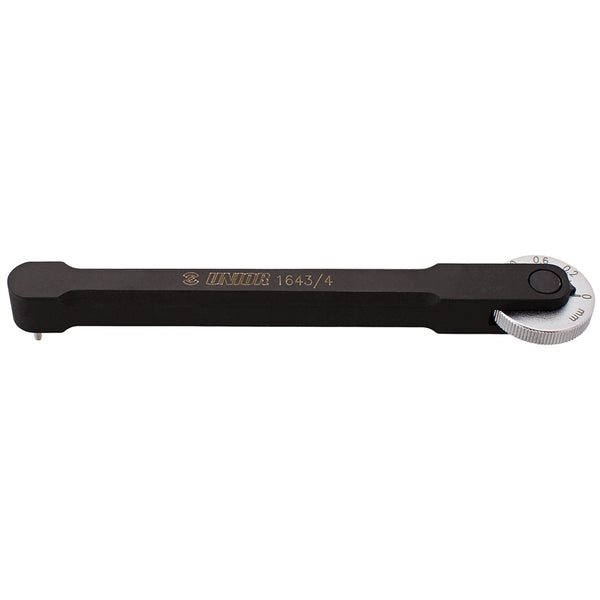 Professional Chain Wear Indicator - 1643/4
To alleviate poor shifting and uneven drive train wear, most manufacturers recommend...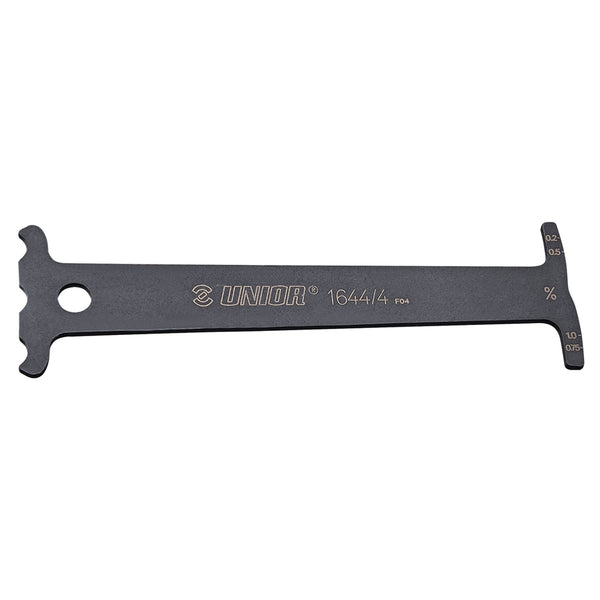 Manual Chain Wear Indicator - 1644/2
A common tool in quality assurance is the Go/No-Go gauge. If the...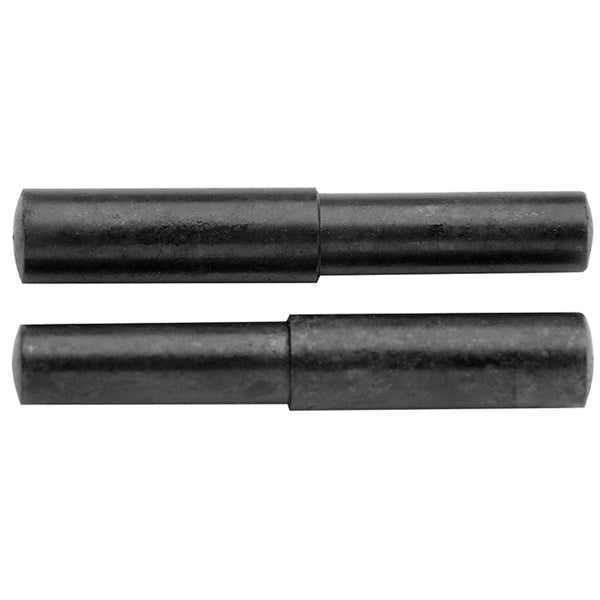 Replacement Chain Tool Pins - 1647.1/4A
No matter how great we try to make them its inevitable that...
Master Link Pliers - 1720/4DP
Master link pliers are designed for installation and removal of the chain...

Chain Wear Indicator - 1644/6
The perfect tool to keep your bike's drivetrain in top condition. Made...