A standard 15mm open-end wrench often won't fit onto the wrench flats of a pedal, hence the pedal wrench. We make 3 different pedal wrenches for the different sized pedals available.
More spectacularly, though, is our Crank Saver Kit. Cranks that have had their pedal threads ruined, for whatever reason, often can be brought back to life through the tools and supplies within the kit. Check out the detail page for more information and a video demonstration of the kit in action!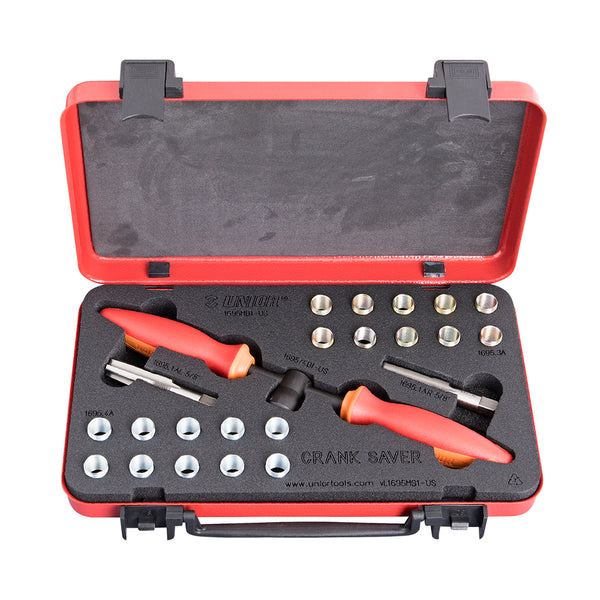 Crank Saver Kit - 1695MB1-US
Unior's Crank Saver Kit (1695MB1-US) is an all-in-one solution for salvaging otherwise...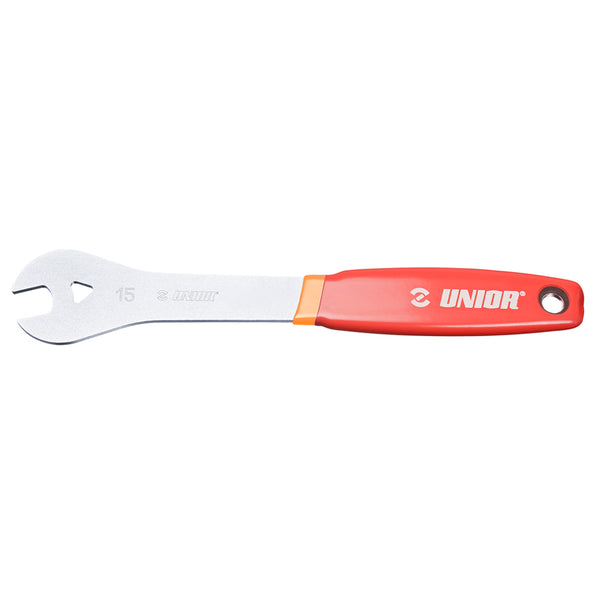 Pedal Wrench - 1613/2DP-US
The same quality materials as our Pro Pedal Wrench but in a...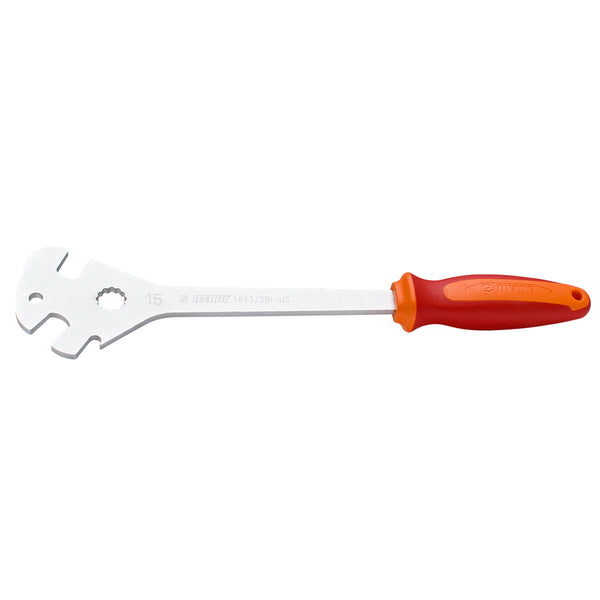 Pro Pedal Wrench - 1613/2BI
Our Professional-level pedal wrench has two offset 15mm openings so you can...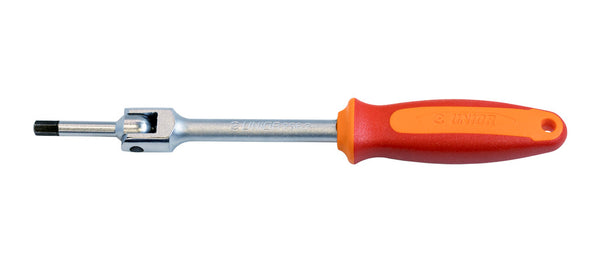 Speed Pedal Wrench - 1613S/1BI
Speed Pedal Wrench, the ultimate tool for effortless pedal removal and installation...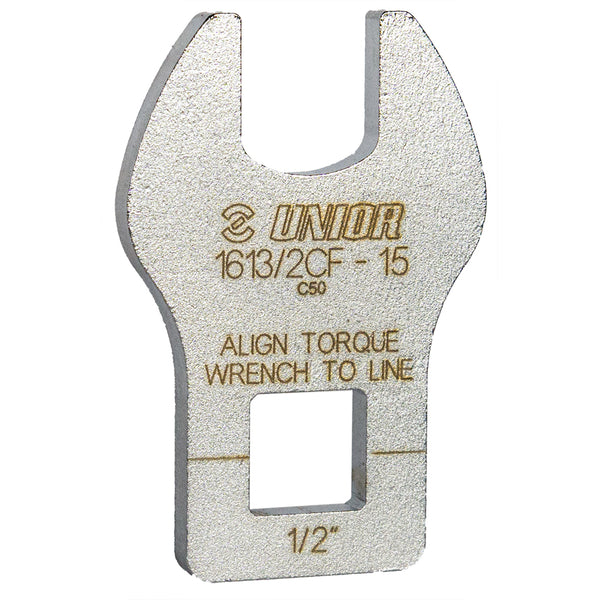 Crowfoot Pedal Wrench - 1613/2CF
If a torque spec is supplied by a component manufacturer then it's...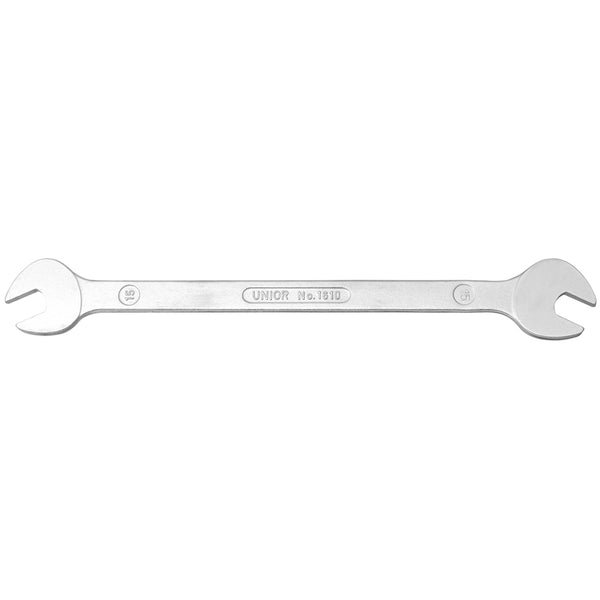 Double-Sided Pedal Wrench - 1610/2
These pedal wrenches are known and loved by people that have been...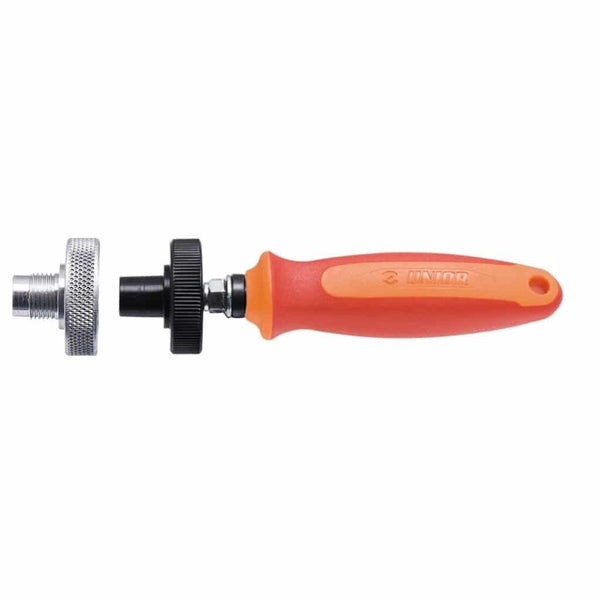 Pedal Genie - 2650BI-US
Don't be a dummy. Save your fingers when working on bikes without...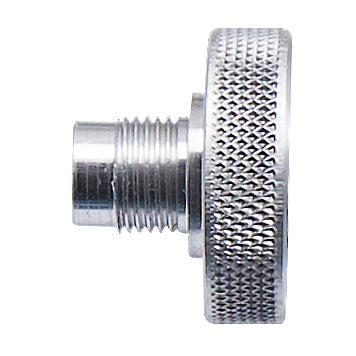 Aluminum Threaded Head for 2650BI Pedal Genie - 2650.1/1
Replacement threaded head for the 2650/2BI Pedal Genie. If you've worn, lost,...