What's a bike that doesn't roll? Useless, that's what. Keep your hubs in tip-top shape with Unior's hub service tools.
Definitely take a closer look at the Hub Genie, a unique tool to Unior that's designed to quickly remove the end caps on thru-axle hubs without causing any damage to them. Even those really, really stuck ones.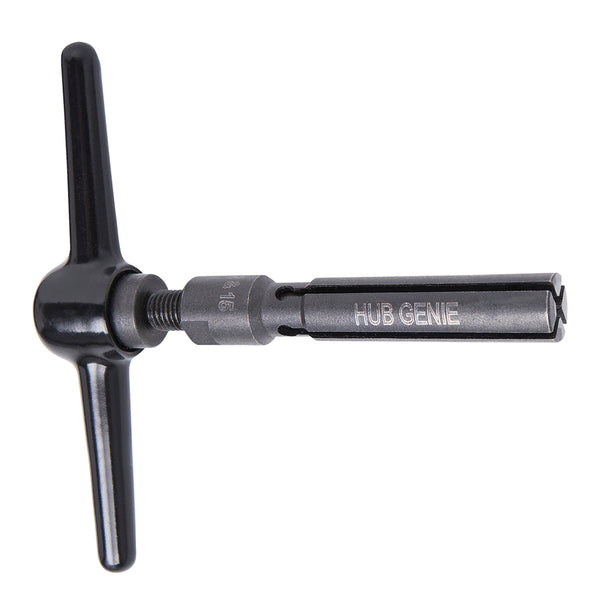 Hub Genie - 1758/4
The Unior Hub Genie is a unique solution for removing hub end...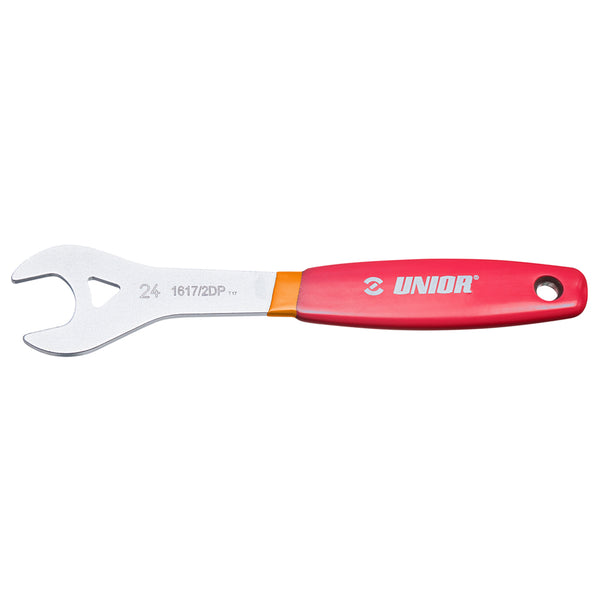 Cone Wrench - 1617/2DP-US
Take a look at the cone wrenches in most bike shops and...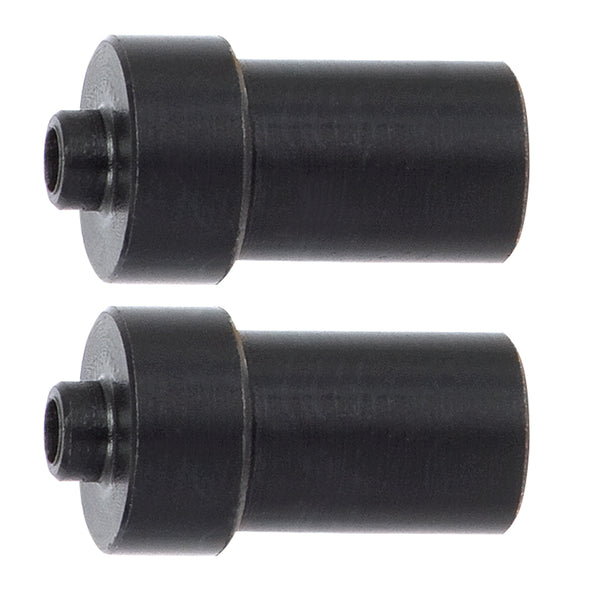 Thru Axle Adaptor - 1689.3
Our thru axle adapters allow you to mount your thru axle hubs...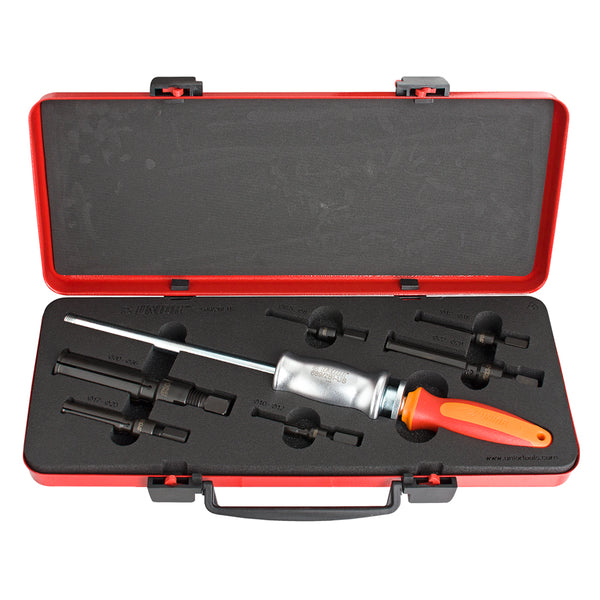 Inner Bearing Puller - 689/2BI-US
Our bearing puller is a complete solution for removing the most common...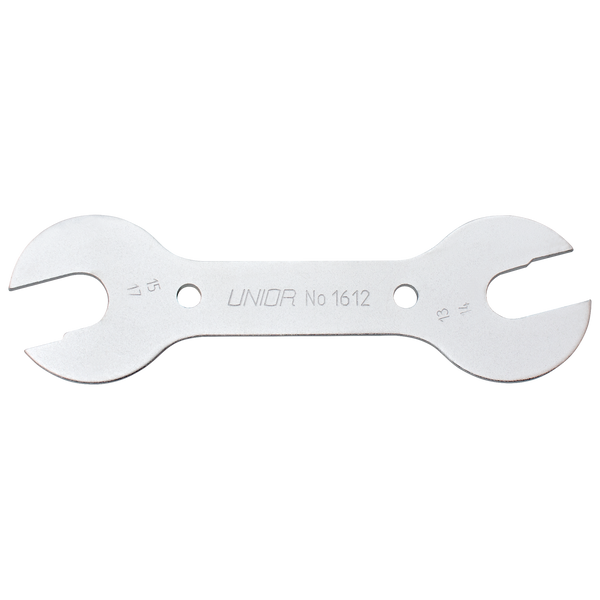 Hub Cone Wrench - 1612/2
material: premium flex plus carbon steel surface finish: chrome plated according to...
Universal Bearing Press - 1721
Includes drifts for most common bearing sizes Organized storage in a plastic...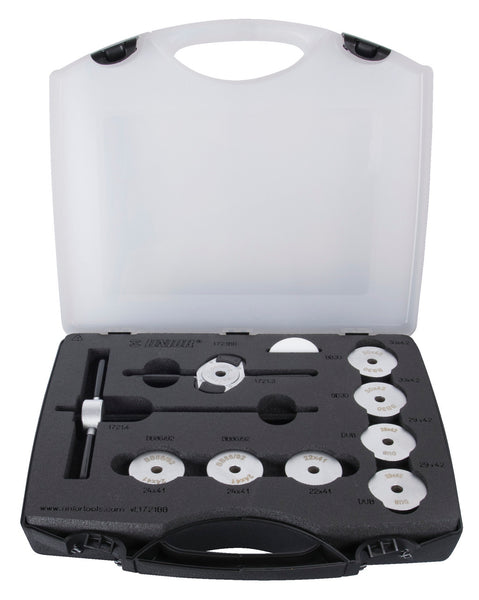 Bottom Bracket Bearing Press Kit - 1721BB
Press-fit bottom brackets require an accurate fit to provide consistent, long lasting...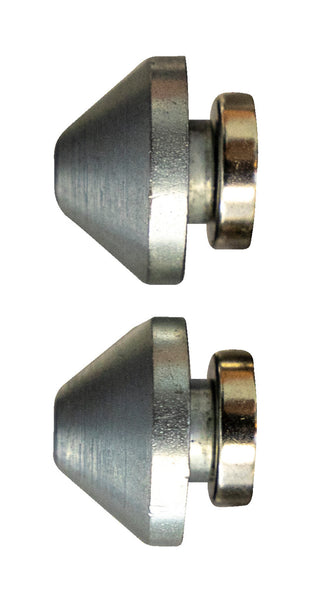 Axle Adaptor - 1689.3
A one size fit's all solution to the eternal axle adaptor problem....

Cone Wrench Set - 1612PB
Contains 13/14 x 15/17 & 13/14 x 15/16 material: premium flex plus...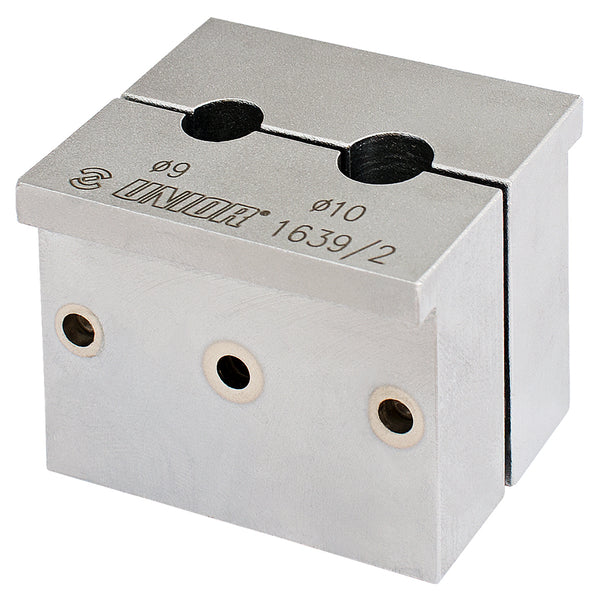 Axle Vise - 1639/2
Our hardened steel axle vise securely holds 9 and 10mm axles in...